It has been a very busy year in 2022 as Singapore reopened to the world. Businesses are now ramping up and the economy has picked up despite the gloomy global outlook. At IASG, helping our clients and giving back to the community goes hand-in-hand.
As with last year, IASG staff have donated blood to help save lives. In the midst of recovering from a pandemic, the idea of losing a loved one is still raw for those who have lost their family members and/or friends to the virus. Even though Covid patients didn't typically require blood transfusions, saving lives is something that we at IASG choose to uphold and participate in.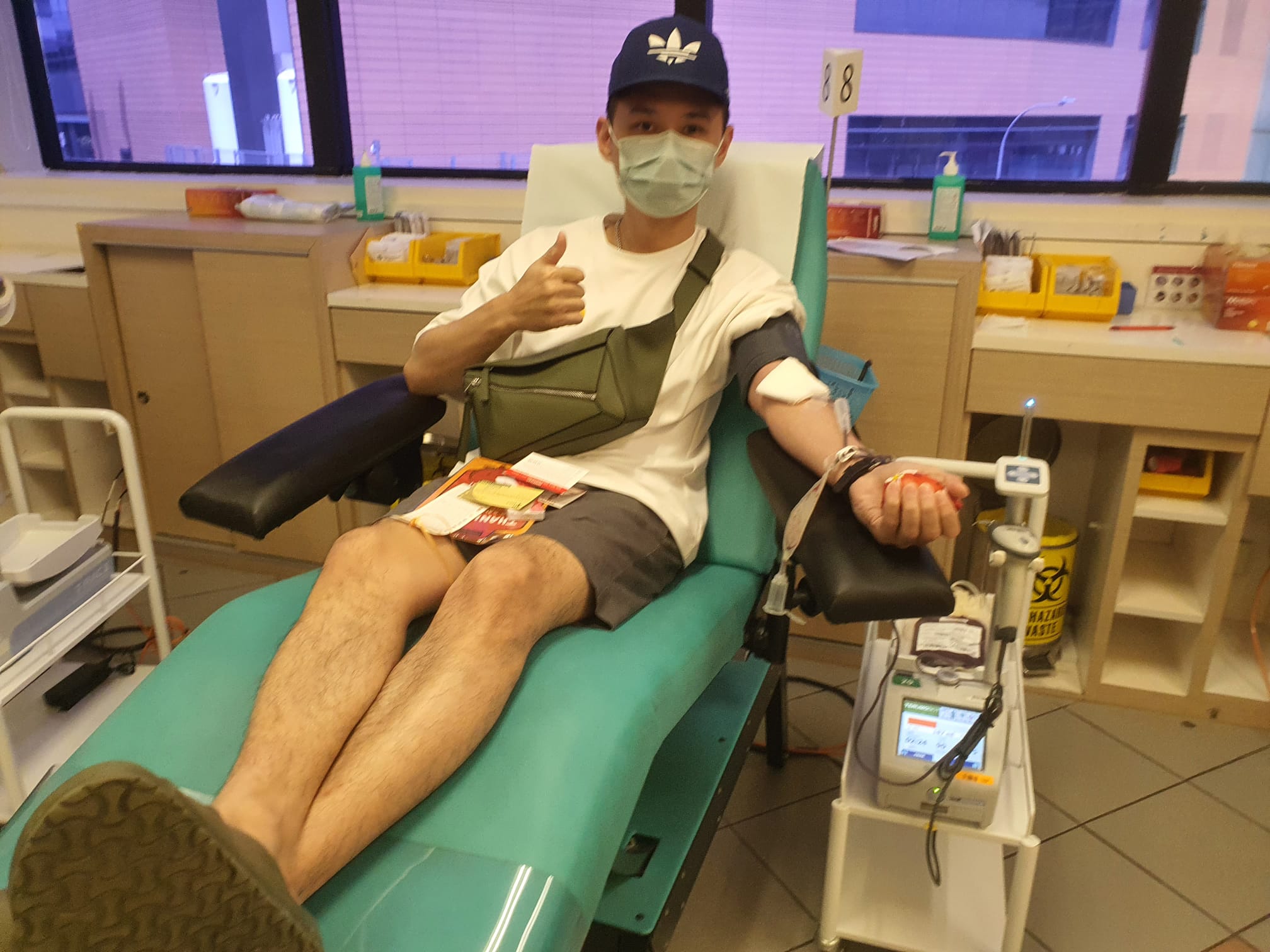 Where to Donate Blood?
Blood donation in Singapore is worryingly low. Only 1.8% of Singapore residents, or about 72,130 people, donated blood in 2020. 54% of the donated blood is used in surgeries, including heart surgery. Cardiovascular diseases make up 14% of Singapore's total diagnosed diseases. In 2017, hyperlipidaemia and hypertension made up 55.1% of diagnoses amongst adults in the 18 – 69 years age group. Other uses include usage in general medicine (31%), haematology or blood diseases (9%), and accident and emergency (6%). Based on these numbers, blood donation is sorely needed in Singapore.
You can donate blood at blood banks such as those at Dhoby Ghaut, Woodlands and the Health Sciences Authority (HSA) Building. Blood donation centres still mandate mask-wearing and appointment booking to reduce human congestion and ensure safety. Our staff volunteers went to different centres on different days. We were reassured by the level of safety and professionalism of medical processes carried out in the blood donation centres.
Only 8-12% of a person's blood is drawn, saving up to 3 lives. The blood drawing process only takes about 10 minutes. Do allow about 1 hour for the whole process, including pre-donation procedures such as answering health questionnaires, registration, haemoglobin check, and a medical screening. You will then be brought to the blood donation area where a nurse will make sure you are comfortable and safe. You will be monitored and if you start to feel giddy, you can let the nurse know and they will stop the blood drawing immediately. Once the blood drawing process is done, there will be a 20-minute rest and some refreshments made available so that your body will have the energy to function normally again. A good rest after the procedure is advised and do avoid strenuous activities for 24 hours. The whole process is simple, efficient, and comfortable.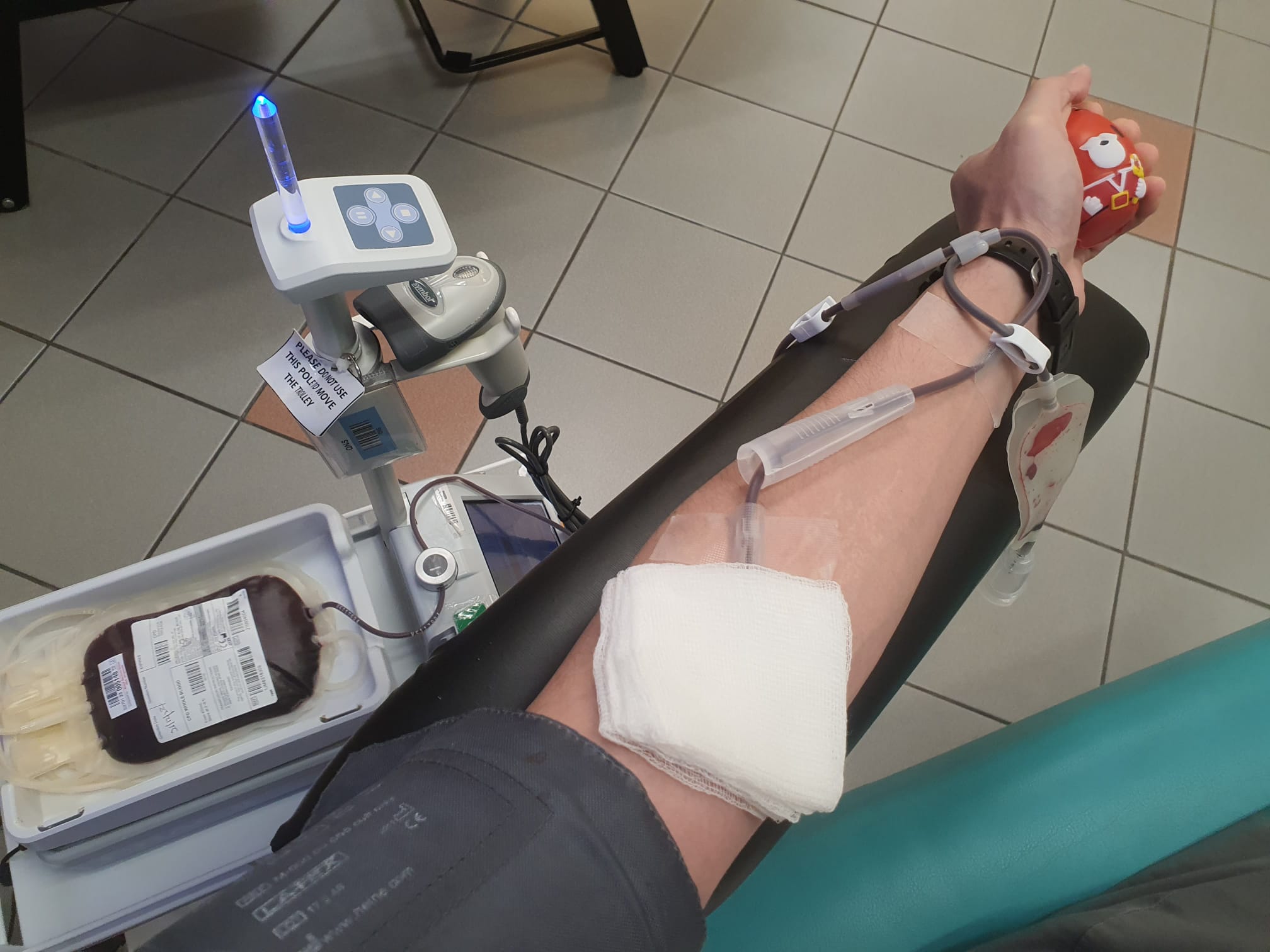 Giving Back to Singapore
For Singapore PR / Citizenship applicants, donating blood can be part of your social integration efforts. If you are not keen on donating money or in-kind, donating blood is a good alternative. A healthy, eligible person may donate blood up to 4 times a year.
There are 4 blood donation centres you can choose from, and you may check out the blood donation requirements in Singapore here. You can also book a blood donation appointment in advance at the HSA website or simply perform a walk-in donation.