Business owners are always looking at ways to improve their bottom line and this may involve optimising their marketing channels, sales processes, and operations. Take advantage of the favourable business environment, processes, and international networks by setting up a company in Singapore and enjoy attractive financial benefits along the way.
Grab the opportunities to grow your business in Singapore with IASG!
Establish A Business Presence in a Globally Competitive Economy.
Seamlessly.
easiest location in the World to do Business
in World Competitiveness Ranking (1st in Asia)
to set up — 17x faster than regional average
minimum share capital to Register a Business
Total Live Registered Entitites
New Business Formations in 2022
Gross Domestic Product (2021)
Looking for a one-stop solution to incorporate or expand your business to Singapore? Look no further. Regardless if you are a seasoned business professional or a budding entrepreneur, IASG is at a position to best advice you on the various options available to establish a foothold for your business in Singapore.
Consistently ranked as one of the World's Most Competitive and easiest economies to do business, Singapore is the perfect gateway to Asia and the World. Setting up in Singapore is seamless and efficient for Small to Medium Enterprise owners as well as Large Corporate Multinationals.
Setting up a business, especially if you are a non-Singaporean, requires that you be familiar with the policies and systems in place. As such, it may be worthwhile to engage the services of a professional firm that has the relevant track record and expertise. After business incorporation, it is also critical that you continue to receive best-in-class immigration advisory. This ensures that your business complies with local immigration laws and policies and you are well positioned to operate optimally.
Singapore as a Business Hub
Why do Smart Businesses Choose Singapore?
As a gateway to ASEAN and Asia, many companies have settled on Singapore not only for their expansion, but also for their operational headquarters.  This can be attributed to Singapore's attractiveness for:
In a series of national ministerial broadcasts on Singapore's post-COVID-19 future, Singapore Prime Minister Mr Lee Hsien Loong reaffirmed how "Singapore is well placed to connect to the new channels and flows".  Further, he added that the Singapore government will be "Digitising both private and public sectors, building R&D and innovation capabilities". They will be committed to "Retain and Attract talent, and making investments to contribute to the economy".
Singapore has what it takes for your business to thrive. 
With its pro-business environment and laws, Singapore has established itself as a hotbed for innovation and entrepreneurship, attracting organizations both small and large as the choice destination to relocate. In 2020, with Covid-19 globally impacting the world, it was widely reported how Singapore has yet again proven its efficiency. Most recently in July 2022, Singapore ranked 3rd World's most competitive economy (1st in Asia) in the latest edition of the Institute for Management Development's (IMD) World Competitiveness Ranking.
Regardless of whether you are a corporate or individual investor, as one of the world's easiest places to do business, setting up in Singapore can be seamless and efficient when you work with the right partners.

Singapore Immigration Roadmap
Key Steps to Setting up your Business in Singapore
Your business journey into Singapore starts here. The Accounting & Corporate Regulatory Authority (ACRA) acts as the Company Registrar and will regulate the entire Singapore company registration process in accordance to the Companies Act. 
Business owners must fulfill all compliance requirements. Cut through the clutter by engaging IASG to help you get your operations up and running in the shortest possible time.
Step 1: Deciding which is the right business structure for you
There are several types of business structures that can be set up in Singapore. Whether you're running the business on your own or with partners, choose the structure that best suits you with short to middle term future plans in mind. In general, common company structures include:
Private Limited Company (Pte. Ltd.): A business form which is a legal entity separate and distinct from its shareholders and directors.
Sole Proprietorship: A business owned by one person
Limited Liability Partnership (LLP): A partnership where the individual partner's own liability is generally limited
The most common type in Singapore, especially for Foreigners, is the Private Limited Company.
Other options that may be relevant for Foreigners include :
Transfer of Registration / Re-Domiciliation: Transfer a foreign entity registration to Singapore (re-domiciliation). Foreign entity will become a Singapore company and is required to comply with the Companies Act.
Branch Office: A foreign company can choose to set up a branch in Singapore. Unlike a local entity with its own legal personality and liabilities, a branch is an extension of its head office incorporated overseas. Liabilities of the branch office will be extended to its parent company and the branch office is not eligible for tax incentives.
Representative Office: A temporary arrangement for conducting market research and feasibility studies. Businesses may use this option to assess Singapore's business environment before setting up permanently in Singapore. Such an entity cannot generate income or solicit business. Should the business decide to continue its presence, a legal business entity registration with ACRA is necessary.
Single Family Office (SFO): Conducts various activities to facilitate the day-to-day management of a family's assets that includes tax filing, management of the family's investments and consolidation of the family's accounts.
Click here to understand more about the different types of companies.
Step 2: Coming up with a Suitable Name for your Business
Shortlist 3 Names of your liking / relevant to your nature of business and IASG will assist to check its availability. The proposed company name cannot be identical to an existing business entity or contain prohibited and undesirable words.
You will have higher chances of getting the name you want by keeping the following things in mind:
Unique, meaningful, easy to read
Devoid of vulgar / obscene words
Does not infringe copyrights / trademarks
For inclusion of the 'Singapore' in the company name, it will have to be bracketed. Example : ABC (Singapore) Pte Ltd
Higher Approval required if name contains words like "Bank," "Finance," etc.
Step 3 : Preparing Documentation & Information for Business Registration
After the approval of the company name, the company registration ensues. If all your documents are in order, this process can be accomplished fairly quickly. You will need to prepare the following documentation in clear and sharp formats:
IASG Company Profile Form to determine your Financial Year End, Shareholding Structure & Share Capital etc
Foreigners – Copy of passport and residential address proof
Singapore Residents – Copy of the Singapore identity card (NRIC)
Particulars of shareholders
Particulars of directors
Step 4 : Opening a Corporate Bank Account
With the business successfully incorporated, opening a corporate bank account is a must for Companies however it is optional for Sole Proprietorships, Partnerships and Limited Partnerships. A corporate bank account keep your business expenses separate from personal savings and helps track business cash flows, for accountability and filing taxes.
For Foreign Directors, the next step is to secure a relevant Work Pass such as an Employment Pass (EP) to officially run the business physically from Singapore or to proceed with the necessary Recruitment.
How Does IASG Help?
IASG will front the entire business registration process so as to get your business operational in the shortest possible time. This includes :
Conducting an Initial profiling

Advisory on local laws and policies necessary for foreigners registering businesses in Singapore

Registration of company with the Accounting and Corporate Regulatory Authority (ACRA) of Singapore

Preparation of all necessary documentation

Opening of Corporate Singapore Bank Account

Work Pass Applications (Employment Pass , Personalised Employment Pass (PEP), Dependant's Pass)
Relocation Services
The decision to migrate to another country (for career or personal) is a big one. It is a life-changing experience for the family you are leaving behind and the ones that come along. Depending on the destination, making hard changes in living environments and lifestyles are to be expected. Other factors to contend with include language differences, business environment, government policies, as well as social structure and acceptance.
For a country like Singapore — consistently awarded Most Competitive Economy in Asia to do Business and Safest to Raise a Family — the systems and infrastructure built over time comes at a cost. Sound policies and processes in place are the backbone of such efficiencies and as such, you will need all the help you can get to ensure a smooth transition. To ease the move, Immigration@SG (IASG) offers a full-suite of critical service solutions to navigate you pass the finish line:
Home Search & Rent/Purchase: Whether you are planning to rent or purchase, we can help you look for a property based on your requirements such as proximity to workplace and/or amenities, price range, and type of property. This can be done before you arrive in Singapore or shortly after.
School Search & Registration: If you are relocating with your family, we can assist in searching for schools for your children to enrol in and register them for the school year.
Packing & Moving: All of your belongings that you plan to move to Singapore will be handled with proper packing and moving from your origin country.
Storage Solutions: While you finalise your permanent home in Singapore, we can help move your belongings into a secure storage temporarily. We can also help if you need a more permanent storage as well.
Pet Relocation: Moving your pets requires some permission and documentation from the Singapore authorities. We can help move your beloved pets safely to Singapore with proper processes.
Enquire with us for any relocation services should you need it or if what you are looking for is not listed here. We will try our best to assist.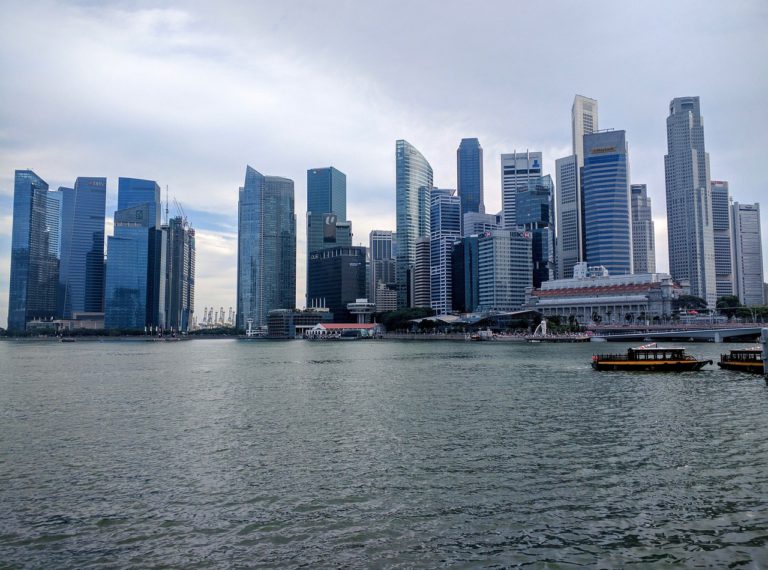 Business News
Singapore is globally renowned for its ease of doing business. For foreigners, setting up a business in the city-state is highly desirable. Singapore's pro-business environment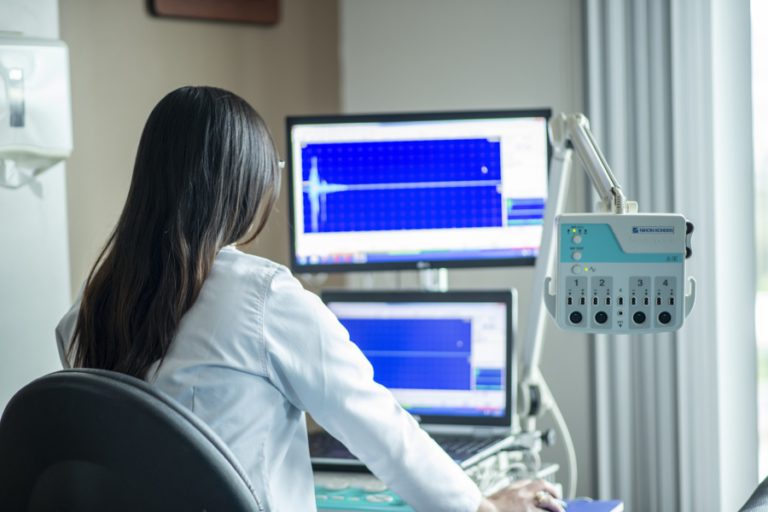 Business News
Three years of pandemic healthcare have seen the rise of medical technology (medtech). First used to overcome physical limitations, medtech in Singapore is now used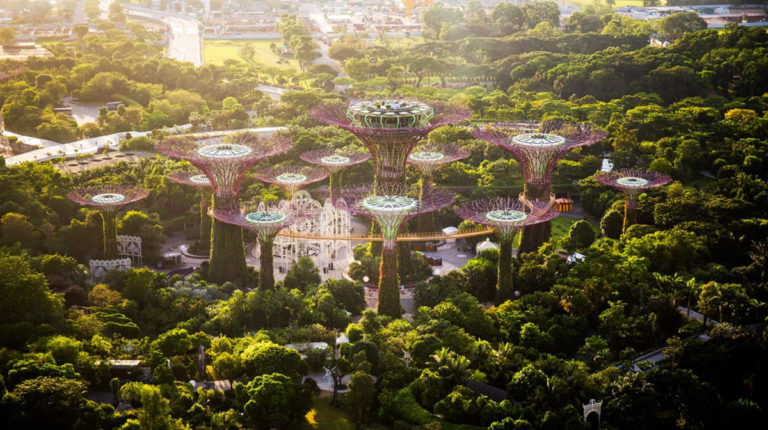 Business News
Opportunities for Singapore amidst the pandemic? What are the changes in immigration in 2022? Call 64931830 for
Set Up Your Business in Singapore via IASG!
Take advantage of Singapore's attractive economic and political environment today! Let us help you get started. Book a consultation with us today!